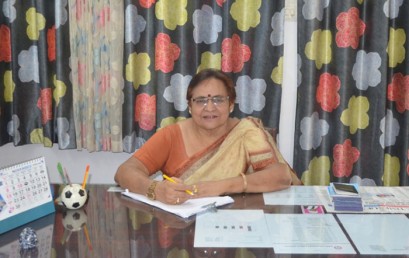 I delightfully welcome you in to the Sant Nirankari Public School family. Like a sapling that grows with careful nurturing and supervision, we have seen the birth and growth of an education system of which the Sant Nirankari Public school has been the crux.
It is my vision to provide the world with motivated, responsible and disciplined youth, to shape a better future. We aim at ensuring that our comprehensive development Programs provide students with an international learning experience.
LETS VALUE HUMAN VALUES
SPIRITUALITY PROVIDES A ROAD MAP FOR PEACE
WE SHOULD KEEP COMPANY OF MEN OF FAITH,NOT OF THE ROLLING STONES
GOD'S GRACE IS THE HEALING BALM
EVERYONE GETS WHAT GOD WILLS
FORGIVE AND FORGET IS THE GOLDEN PRINCIPLE OF LIFE
GOD LISTENS EVEN THE SILENT PRAYERS
JOY IS THE REWARD OF THOSE , WHO SHARE THEIR JOYS WITH OTHERS
TRUE BEAUTY LIES IN BEING BEAUTIFUL FROM WITHIN
MAN IS AWAY FROM PEACE, WHEN HE IS AWAY FROM GOD
HAPPINESS FLOWS FROM LOVE
ACTION SPEAKS LOUDER THAN WORDS.