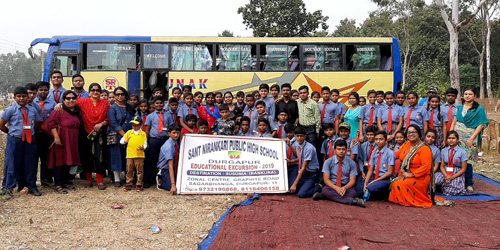 Excursion – 2019
"A good traveller has no fixed plans and it's not intent on arriving"
– Laozi.
      On 13th December, 2019 (Saturday), our school organised an excursion to the SUSUNIA HILLS in Bankura District, West Bengal. All the teaching and non-teaching staff including around 100 students from Class V-X participated in the event.
In this educational tour, the students learnt about the history of this region from the beautiful inscriptions in the mountain, enjoyed the hill trekking and the story of the holy spring. Students ventured in the training centre for rock climbing and enjoyed in the park and bought handicraft materials.
It was a memorable experience.